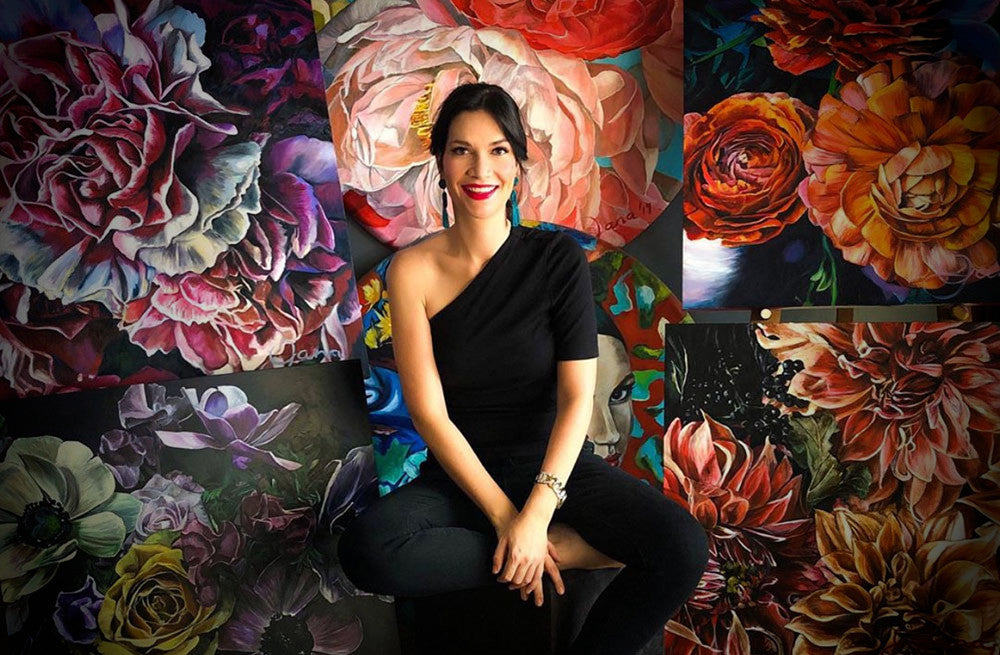 About Jana
Jana Aspeling is a South African artist, designer and entrepreneur.

After completing her studies in Fine Arts at the University of Stellenbosch, she moved back to Johannesburg where she studied hairdressing. She went on to qualify as a Master colourist, and was a salon owner for 18 years. In 2017 Jana started painting again just for relaxation from her demanding career at the salon.
When the Covid-pandemic unexpectedly forced salons to close in 2020, Jana started painting to keep herself busy. She posted her paintings on social media and received an overwhelming response. Orders kept pouring in and that she could not keep up with the demand. It was just impossible to juggle hairdressing and painting and she therefore closed the salon.
Jana has not looked back since painting full time. Her primary avenue of art sales is through commissions and she sells her work both nationally and internationally. Jana experiments with Fauna and Flora in her art. Her artworks has now evolved into functional art with décor ranges, furniture and clothing ranges.
Jana sees herself as "reborn artist "and feels that she has now finally found her purpose and inner voice as an artist. She is unapologetic about beautifying everything she creates. She loves immortalising the beauty, perfection and joy of nature on her canvases. Her love of colour is evident in her designs and artworks.